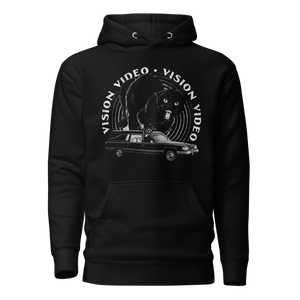 It's cold, but you need to show people your love for goth music, spookiness and the macabre!
Well, be cold no longer! We've got the official HEARSE CAT HOODIE!
You can probably fit a cat in the front pocket tbh, but they might not love it... that's for your cat to decide. 
Printed on Heritage Unisex M2500 Light Pullover Hoodie