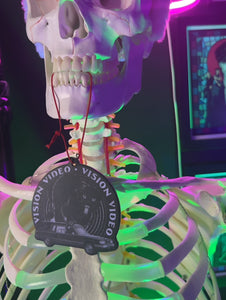 Does your hearse have that MUSTY recently deceased STANK? Well, we've got just the thing for you, of corpse!
Clove scented Hearse Cat air fresheners!
I'm going to be honest with you - we ordered these as "clove" scented to be cheeky about goths smoking cloves and stuff, but they don't smell SUPER clove-y to me. They smell GOOD. That is the scent: GOOD.